V.Gen: Generate a RSS Feed from any page
18 Jun 2015, Posted by CI tools
in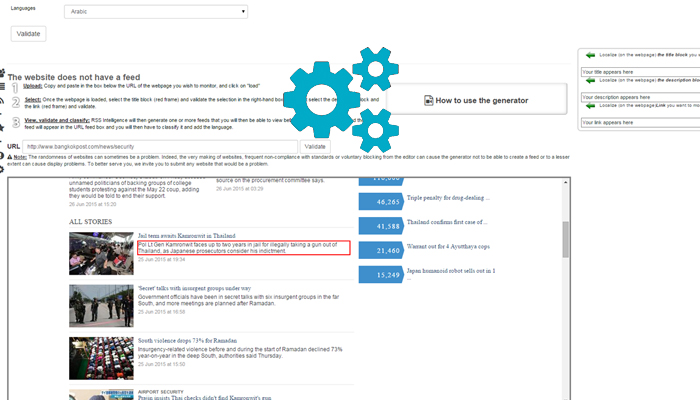 V.Gen: "Do you want to monitor a website that doesn't offer a RSS Feed? or are you wondering how you can replace your Yahoopipes?
RSS Monitoring got the answer. With V.Gen, its innovative RSS feed generator, you can easily select what you want to monitor (pages, websites, etc.), and the generator will do the rest at a mouse click. It is that simple.
After the end of Yahoo Pipes, V.Gen proves to be an effective alternative to monitor information sources that interest you most, and without any coding or particular skills.