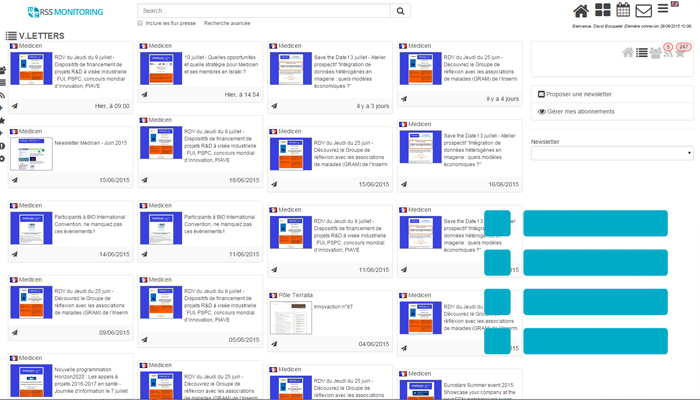 V.Letter: You have enough to read your mailbox full or newsletters every morning?
V.letter give you the opportunity to clean up your mailbox while even monitor more newsletters revelant to your areas of activities, from the interface, and to do detailed searches.
Viedoc already have more than "44,000 " subscriptions from around 90 topics.
You can therefore choose the «subscribe» easily from the interface to all the newsletters you already received plus others, unsubscribe or add any newsletters at a moment notice. You will not be satured with junk mail or undesired phone calls as your mail adresse is no more divulgated.