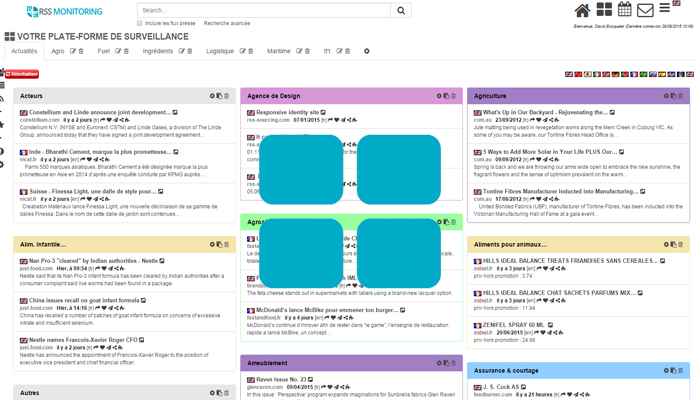 V.Track:
R&D, Marketing, Communication, Sales …
What if your users do not have the same interests?
V. Track allows each user to configure his personal dashboards, targeting with pinpoint accuracy his own areas of interests.
You can create unlimited dashboards based on your your favorite sources or queries using keywords,
Various sharing and diffusion features are accessible directly from the dashboards for a fast information flow within your organization.