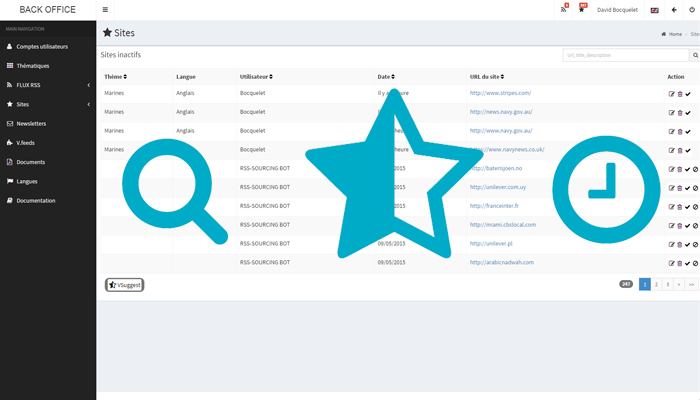 V.Suggest: How to monitor more sources ?
Information sources often disappear and others quickly emerge. Therefore, it's important to regularly update its sourcing.
To do that, Viedoc developed and integrated into its competitive intelligence solution the V.Suggest feature.
Every time you turn on V.Suggest, the algorithm analyzes your active sources to offer between 25 and 50 new sources in relation with your sector.